Brief and project deliverables
The course CrossMedia Lab was split in three "focus groups", each with a different outcome request: graphic design, interaction, and scenario.
I've been choosing to go to the graphic design group, and tutored by Dual Room (Emmanuel Crivelli and Cédric Raccio) I've been experimenting a lot.
Please have a look at the gallery for the deliverables' layouts, and the look and feel of the project.
The project's deliverables were the different communication and promotion elements for the act:
invitation card (A5)
small poster (A3)
theatre programme (free format)
poster (F200)
Concept and research
The original novel by Petronio is a reflection and a satyre on the roman empire's decadence, observed during the author's life, and Bruno Maderna's interpretation is a musical and acting performance that is particularly fragmented, and tends to improvisation.
With this in mind we proceeded in daily brainstorming and creative rounds —as you do in design workshops— in order to generate many ideas in the shortest time.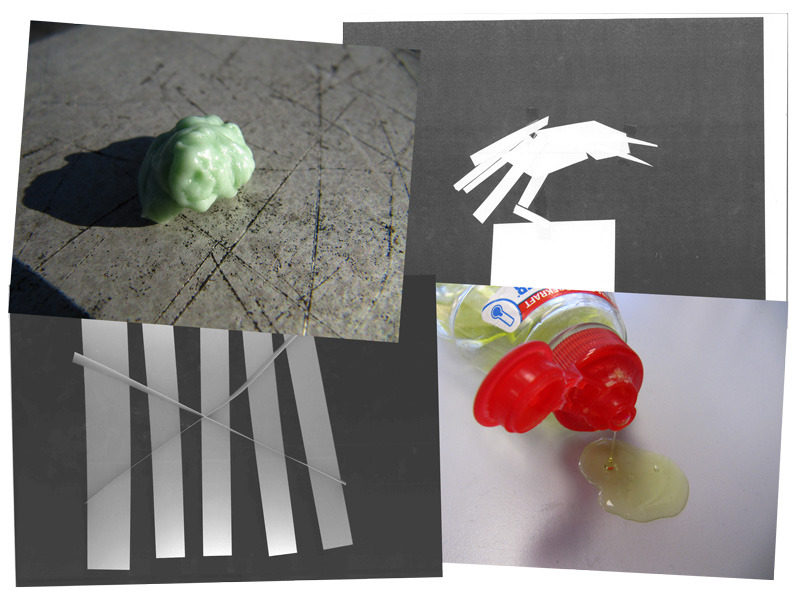 Research outcome and thoughts
After the simple but very effective research phase, I felt that the soap drops were really interesting in terms of look and consistency, and that maybe I could've been able to represent molten gold. Well, not yet... Is it reasonable? Is it possible?
I started to take hi-resolution pictures of differently shaped drops, post-produced them with Photoshop in order to test the concept, and the results where so fascinating that I decided to use them as the main graphic element in my designs.