I'm a Swiss Interaction & Graphic Designer, in love with design and technology, dedicated and passionated in creating meaningful, beautiful and engaging design products and experiences, both in the digital and the physical world.
Born in Schlieren (ZH) in '81, I've been fascinated by the early 90s graphic style and attitude: funny, aggressive, explicit, and in some way outrageous. Times have changed of course, but that "WOW" effect is still something invaluable today.
Why? Values, vision and mission
We all have a lifetime research motivated by feelings and desires, and by how we see and experience the world. Sometimes we take it to another level and it becomes a "mission", driven by dedication, curiosity, and passion.
I collected a lot of different working experiences (mostly with direct contact with the end user/ customer), and this helped me in developing strong problem solving skills AND the ability to empathise.
I strive for challenges, because they often result in learning new things, experimenting and learning by failures, and questioning assumptions. I love the fine details, but I always keep in mind the "bigger picture" and the core needs.
I love to design interactive spaces, where the digital and physical aspects are melted together in an engaging experience.
I enjoy working on disruptive and critical design speculations, where ethical and social factors are involved and the experiencer is challenged.
In these experiences, I always try my best to avoid introducing the "moral judgement" component, as it often causes a mental closure reaction and the consequent failure of the experience's goal. I prefer to make it "fun", engaging and ironical, and to let the experiencer enjoy a frictionless interaction.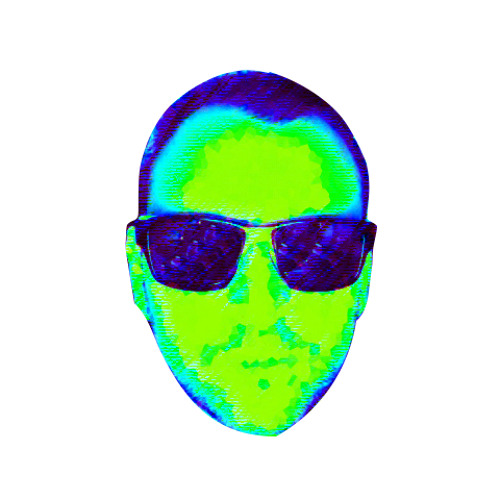 Experience
I've been recently working at Suva headquarters in Lucerne as a Web/ Interaction Designer (more on my LinkedIn profile), and I'm now looking for new challenges, while doing some freelance work.
I've been for years a freelance webdeveloper and graphic designer, growing a good experience in project management, and in relating with clients, stakeholders, and service providers.
October 2019 ~ Now
Freelancing Interaction/ UX Design projects
July 2019 ~ November 2019
Various interactive projects for L'Ideatorio USI, Cadro
May 2019 ~ August 2019
Web/ Interaction Designer at Suva headquarters, Lucerne
Education
"Traditional schools" are really important, and they help you to build the foundations of your knowledge, and they open doors for things you never thought you could become interested in.
But school isn't the only place where people can learn, and today –thanks to the internet and to the massive amount of "freely available culture" we have –, a curious person can learn almost everything if he/she knows where to search!
I keep learning and improving my knowledge: I recently enjoyed doing the Arduino Fundamentals Certification and became member of the Interaction Design Foundation, where I'm taking courses to improve and hold my knowledge on previously studied subjects, and to learn more on subjects like how to design for Augmented and Virtual Reality, and Human Computer Interaction (HCI).
Design Education
2017 ~ 2018
Master of Advanced Studies SUPSI, in Interaction Design
2012 ~ 2016
Bachelor of Arts SUPSI, in Visual Communication
Related Courses
2020
Design Thinking: The Beginner's Guide
Human Computer Interaction - HCI
2019
Arduino Fundamentals Certification
Early education
2004 ~ 2005
SAE Milano, Audio Engineering courses
2000 ~ 2001
Federal Maturity Certificate, scientific address
1996 ~ 2000
Apprenticeship as Electric Machines Constructor at FFS
Life: a "non-linear process"
Like Design Thinking, I see life as a "non-linear process".
After early studies on electric motors and transformers and the Federal Maturity Certificate (scientific address), I started working and studying in many fields.
It may sound obvious, but all those experiences have been very useful, as they helped me in developing a strong problem solving ability and the will of understanding the needs of people: e.g. personal and business needs in different situations (if they're in their comfort zone or not), their background, technical skills, emotional mood...
"HOW did I approach design?"
In 2004—2005 I was studying Audio Engineering in Milano. During a course on digital production we were mixing a song as an exercise, and we were asked to design the cover of the CD release with Photoshop, and code a small website with Dreamweaver.
It has been a mindblowing experience! Learning Photoshop was fun, and creating the website opened my mind, for I started to realise what interactivity is about.
During evenings and weekends I was working as a recording studio assistant, and the owner of the studio also owned a graphic/ web agency. I started looking at how he worked, at what software he was using.
In my free time I started learning Flash (it was incredible and on the edge at that time), which helped me in better understanding what are the possibility of digital interactivity, and I started to learn coding (ActionScript and PHP).
I guess THAT was the sparkle that lightened up my interest in design and most of all in the domain of interaction.
An interest that became a passion, an exciting obsession, and suddenly I realised I wanted it to be my job, so I started freelancing in 2009, creating websites and small online games for local businesses.
But my hunger for knowledge and my desire to improve were out of control, and I started my official learning path in the design domain in 2012.
Following: a "short list" of previous working experiences and education paths ("relevant" ones)
studied Electronics Engineering (one year)
made the mandatory military service and NCO school
worked in many different fields (mostly construction and mechanical)
studied Audio Engineering at SAE Institute Milano while working as a recording studio assistant
started being interested in coding and design
worked as a customer service assistant at Media Markt Grancia
owned and managed a restaurant with my family
worked as an IT service assistant
worked as a bartender and bar manager assistant in a local club for many years